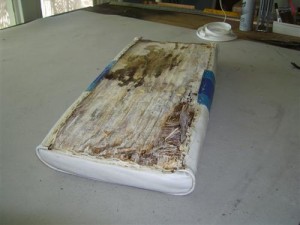 This is a boat cushion than needs a complete rebuild. The other two were totally gone and could only get good measurements off  the one.
    !!!!! WARNING DO NOT TRY THIS AT HOME!!!!!
THIS WORK WAS PREFORMED BY A PROFESSIONAL
ANY ATTEMPT TO REPLICATE WILL RESULT IN LOST TIME, MONEY, AND POSSIBLY INJURY OR DEATH
 1) Cut wood and round the edges.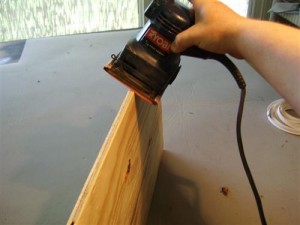 2) Glue foam to board.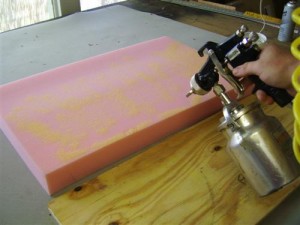 3) Trim foam to size of board.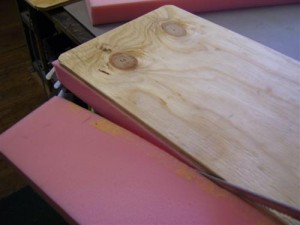 4) Measure all pieces of vinyl. (in this case blue & white)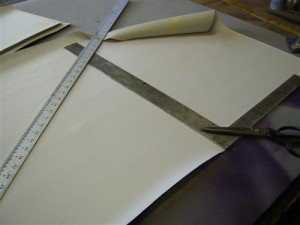 5) Cut all vinyl pieces.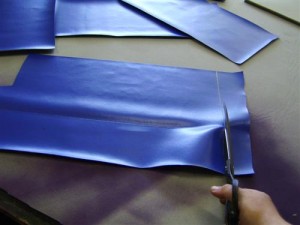 6) Glue all pieces to 1/2″ "Bonded Foam".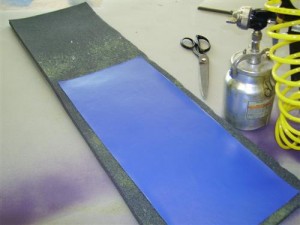 7) Sew out side edge 1/8 " . (all pieces)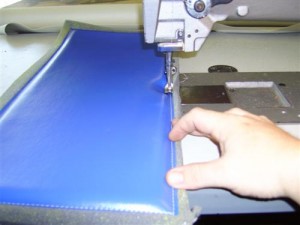 8) Trim edges. ( this makes a complete "panel")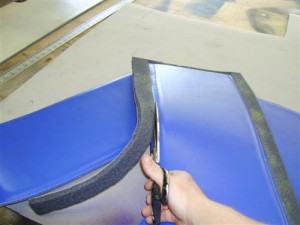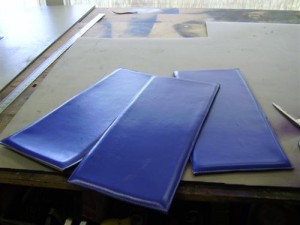 8) Sew the top panels  (3) together then the sides(2). ( this makes the "skin")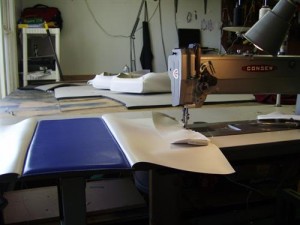 9) Fit the "skin" on foam frame and staple back.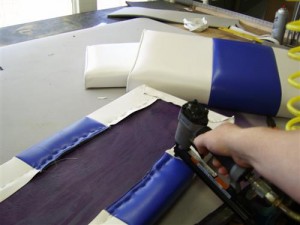 10) Clean and inspect.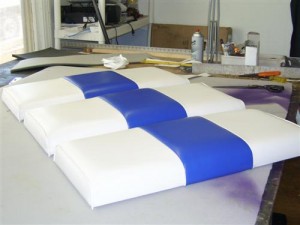 Ready to be installed on your boat.
Contact Us

512-317-4044

Grateful Threads Custom Upholstery
910 Meredith
Austin, TX 78748